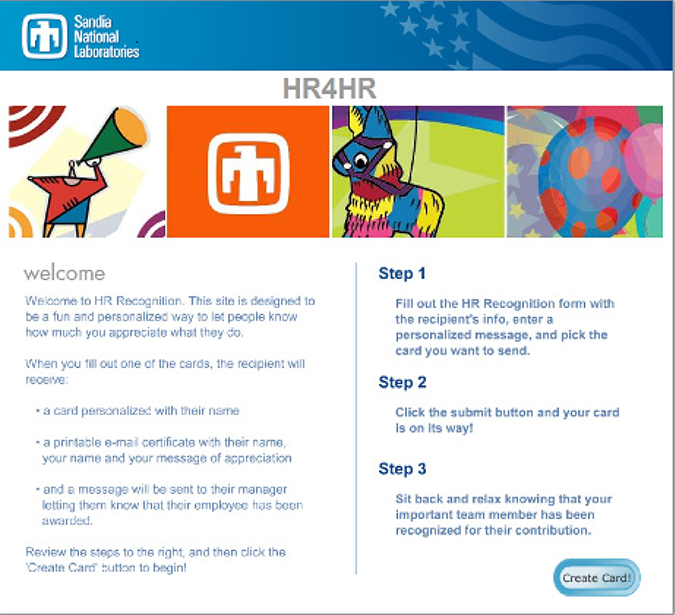 Employee satisfaction survey results revealed employees felt managers were disconnected from employee day-to-day performance. Manager interviews highlighted confusion between one-time "spot" awards and annual non-based compensation awards.
Recognizing managers are very busy, we knew our solution had to be quick, easy, user-friendly and engage employees.HR Recognition enabled managers to quickly send employees whimsical animated "thank you" messages and gift cards via email. The friendly e-cards' bright palettes, illustrations and witty copywriting stand out in stark contrast to annual compensation announcements. The application's dashboard's auto-loaded manager information and the employee directory made filling out the e-card quick and painless.  
Managers reported the HR Recognition tool was easy to use and improved employee morale.  Employees polled enjoyed the email announcement and receiving $25 gift card of their choice.