Health Action Plans
Website and email campaign to promote corporate-wide health initiative to improve employee health and awareness. Online registrations, calendar of events, appointment reminders and weekly email announcements resulted in 25% increase in health and wellness program enrollment over the previous year.
Branding
,
Graphic Design
,
UI/UX
,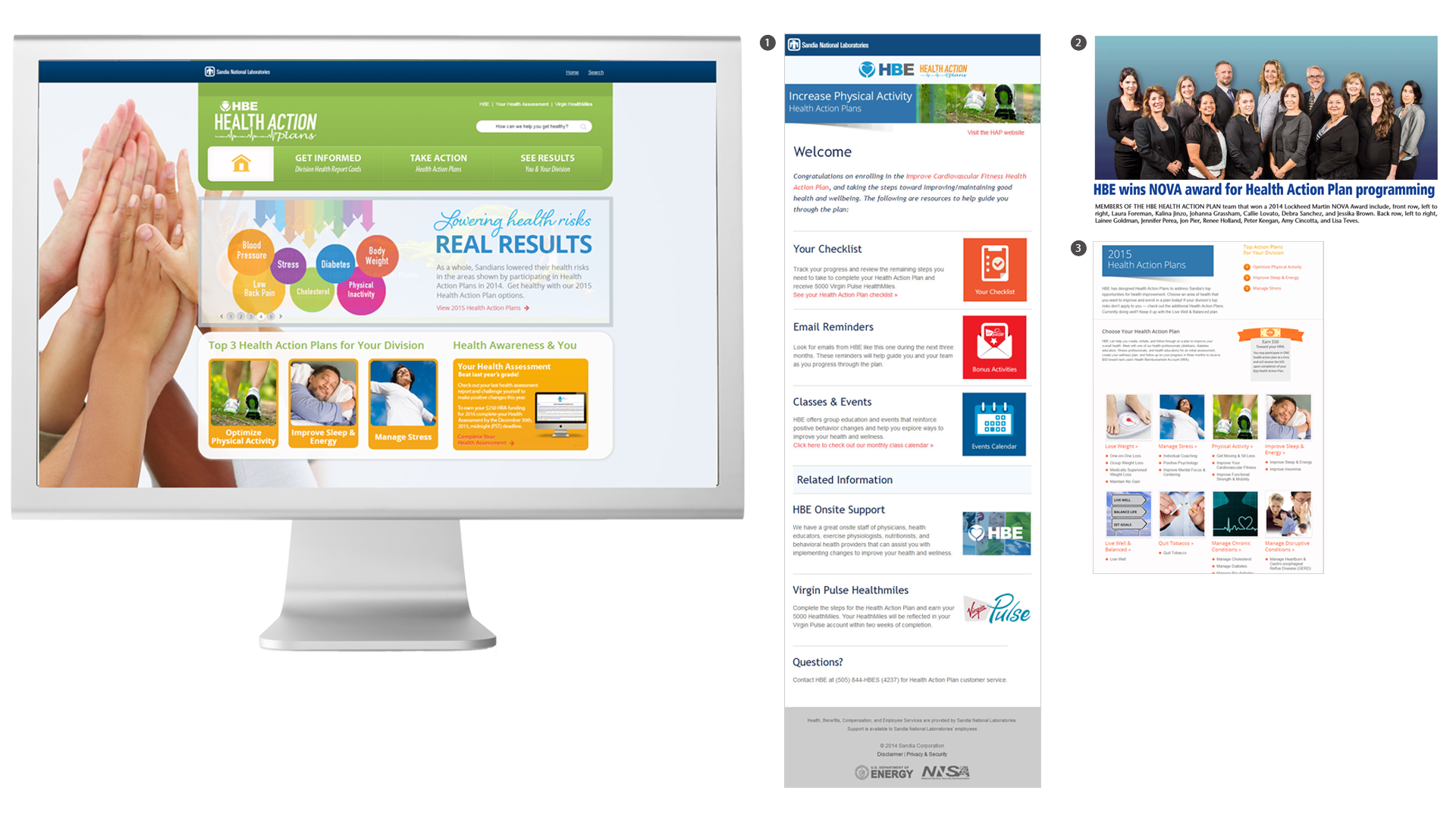 2014 Lockheed Martin NOVA Award

Outstanding Team Performance

The Health Action Plan team received the elusive Lockheed NOVA award. The team's digitalcommunication products increased employee participation resulting in 2,297 individual health appointments and initiated 3,549 health action plans for sleep, blood pressure, physical activity, weight loss and tobacco cessation.
Project Management, information architecture, interaction design, visual design, content strategy, style guide, communication planning, graphic design